As an Amazon Associate and affiliate with other third parties, SoftwareManagementTools earn from qualifying purchases and display advertisements.
What does FreshBooks Integrate With?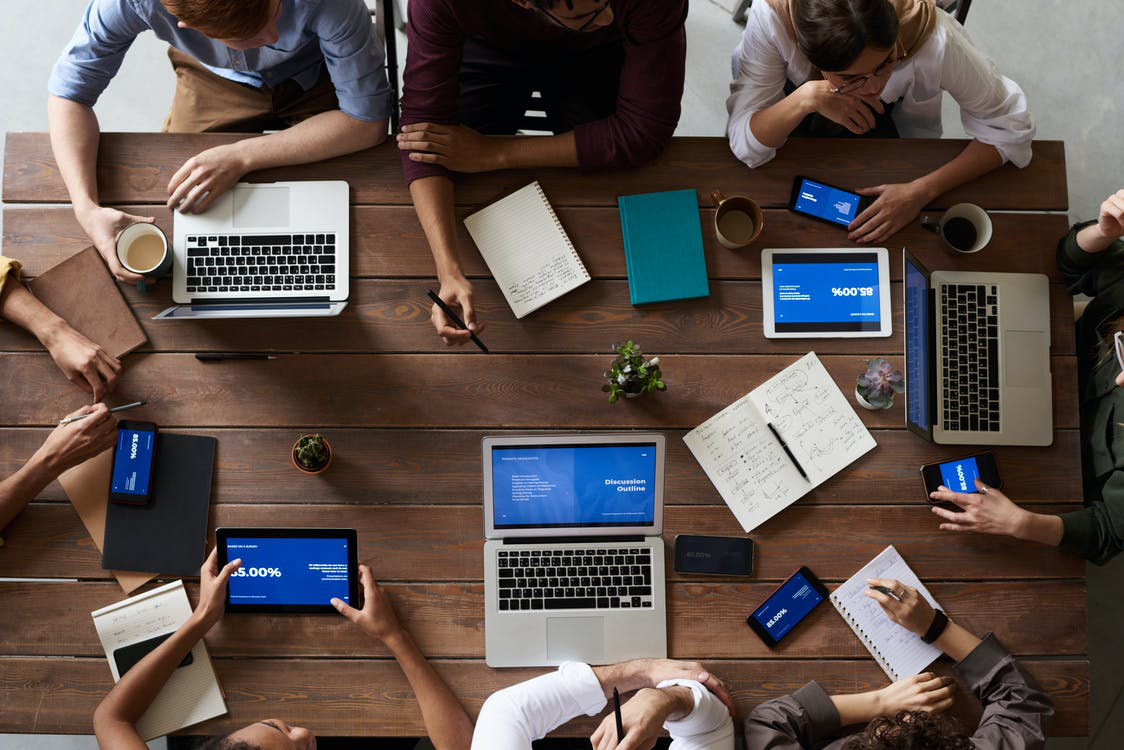 With FreshBooks banner features that include easy invoicing, expense, and time tracking, it's also highly-collaborative and compatible with their extended family of apps and integrations.
Technology has come a long way in terms of having more and more wonderful tools that help and give more time and empowerment to business owners whether big or small. As they say these days, it's not only working harder but working smarter.
We often use an app that we could integrate with other apps to make things done faster and wisely which results in more efficient results and services.
What are the Apps that FreshBooks could integrate with?
FreshBooks can boast of many apps and integrations that complement it that would help especially the start-up companies and the small companies to thrive and succeed.
It's like taking your game to a higher level to produce better efficient results with these technology partnerships and integrations. There's the continuous surge of requests that FreshBooks could even be integrated into more apps.
As of today, FreshBooks could be integrated with more than 200 apps and as many as 1,500 apps using Zapier and the best days are coming for more integrations. This is truly the age of healthy symbiotic partnerships among apps to help small businesses with all solutions to their financial needs.
What are the most in-demand categories of integration with FreshBooks?
Integration with FreshBooks would lead the way to a seamless flow of information that through these integrations the users would be able to import and export data between partner apps and FreshBooks.
It's time-saving, equates to more productivity, and yield faster jobs done. To make time tracking easier, FreshBooks built a Google Chrome extension that can be added to the browser.
When you're working in project management apps, the extension will track that time and automatically pull those hours into FreshBooks.
Time tracking is something customers get challenged with, but it's crucial. When you integrate the Chrome extension with a project management app, you don't have to remember to track time. It happens automatically like you're in cruise control. When you're ready to bill your client, all the information is all available at your disposal.
There are currently 21 categories of partner apps that integrate with FreshBooks, including Analytics, customer support, payments, lead tracking, payroll, marketing, and tax help to name a few.
Each integration is different but it all jive well with all the features of FreshBooks to make the tasks done.
Integrations produce efficient results you get the most out of the tools you're using. Aside from that, very positive feedback of integration is it eradicates errors and mistakes. It helps prevent human errors as they automatically importing information.
When you integrate with the payroll app with your FreshBooks account, you can have a steady cycle that you'll know how much to pay each employee, that amount would be automatically imported into your Freshbooks' expenses with no chance of an error at all.
What are the Integrated Apps and Integrations with FreshBooks?
FreshBooks users could familiarize themselves with all the readily available apps for integration. It would help them choose the app or apps needed for more precision in all automated needs of their companies that could incur more income for them.
All available integrations are curated in a detailed list so that selection could be simpler. There are long-standing partner apps with whom FreshBooks has a solid and lasting relationship and is popular among users.
Apps come marked FreshBooks Tested indicate that the support team has tested the integrations and have given them their seal of approval. All other apps in the directory were highly-scrutinized to be sure they're good matches for FreshBooks users.
Here are the top FreshBooks integrations:

How are partners Apps and Integrations with FreshBooks chosen?
Customer feedback plays a big role in all of FreshBooks integrations. That's the biggest deciding factor to see which apps they want to connect with. There are talks and brainstorming of the sales and support team to find out what functionality and apps people are looking for. One solution won't fit all our customers so we often look at other tools that provide the same service to see if other small business owners could benefit a lot from it.

How Do You Integrate an App with FreshBooks?
Want to see if an app you love is integrated with FreshBooks? There are two easy ways to check.

Just visit the Apps and Integrations Page and type in the name or search for the app by category. You could also look through the other partner integrations that could help you be more efficient.
From your FreshBooks home page, click on your name in the top left corner. A menu will appear. Click on Apps and Integrations and you'll be directed to the Apps and Integrations window.
When you've found an app you're interested in, click Learn More for information about the app, pricing, customer support information, even screenshots that would show you what the tool looks like and steps on how to get started with the integration.
Get Support and Privacy help from FreshBooks
The FreshBooks support team could help and advise users on all FreshBooks Tested partner apps in largely the same way they would for FreshBooks. They would go out of their way to troubleshoot basic things and also get hold and reach out to these partners' support teams on behalf of the customer to help them resolve an issue.
When it comes to privacy, all customer data is never shared with any partner apps. FreshBooks maintain strict security standards that they use and they don't change their protocol even when it comes to integration. All private information of all FreshBooks users remains private and safe.
What is the Future of Apps and Integrations at FreshBooks?
There is a lot in store for FreshBooks users that could expert more collaborations and a more expansive line-up of third-party apps and integrations.
They would continue to look at large apps, but they would be looking at our customer segments more and going deeper in terms of subsets.
Currently, FreshBooks is looking at apps that are specifically tailored to Creative professionals, like writers, graphic designers, photographers, and more. There could be more niche apps for your kind of business that they could offer integration with.
Because FreshBooks works with small business owners, no one tool can serve them all. Everyone has unique features, functions, and workflows so expect their list of apps to keeps growing and who knows if there would be a limit!
After Thoughts
Using FreshBooks could make things easier in your business with almost everything is automated and gives you more time to enjoy other things in your life.
FreshBooks with integrations with other apps would leave you almost nothing to do anymore! It ups your game to a higher level when everything in your business would be running more efficiently that would make your business thrive more and maximumly in no time at all!