As an Amazon Associate and affiliate with other third parties, SoftwareManagementTools earn from qualifying purchases and display advertisements.
Grammarly for Apps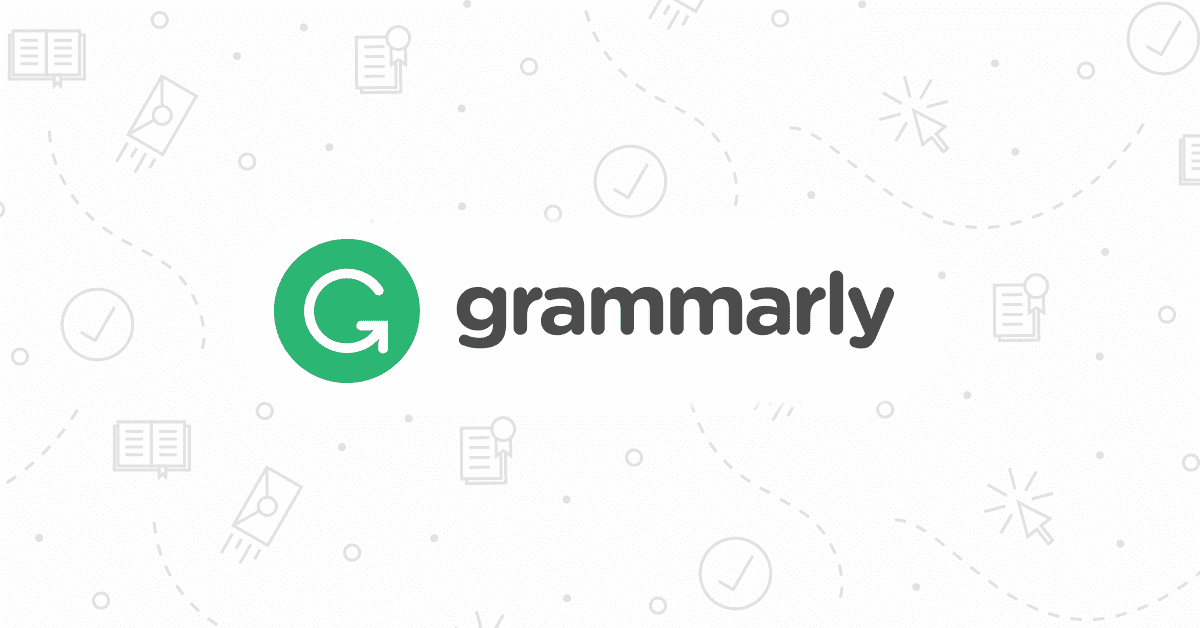 No one comes close to Grammarly after all these years. Over 20 million people use Grammarly every day as their writing assistant tool to check their grammar, spelling, style, and tone.
It's the number one grammar corrector that would help you eliminate errors and find the perfect words to express yourself.
Grammarly could help everyone to be good at writing. As a fact, it does not only correct you but you gain more learnings and knowledge to write better and concisely!
It would be there wherever you need it and where you're comfortable using it since it has desktop apps along with a Grammarly extension for your web browser, and also for your mobile devices whether IOs or Android.
Some of the most frequently use apps and extension are the following:
Grammarly for word
If you are accustomed to writing in Microsoft Word, the Grammarly Word add-in can be useful. Grammarly and Word would hand and hand help you have an easy and seamless experience in writing.
How to download Grammarly for word?
You can download the latest version of Grammarly for Microsoft Office here. And simply follow the instructions on that page to install it and be able to start using it.
How to add Grammarly to word?
Just click the Open Grammarly button in the Home tab or use the button in your new Grammarly tab, and the Grammarly sidebar will appear.
How to use Grammarly in word?
It's quite easy and you just need to open any text document in Word, find the Grammarly tab in the toolbar, and then click "Open Grammarly."
Next, log in using your Grammarly credentials if asked.
Lastly, you'll see the Grammarly sidebar on the right. In would say initializing then say checking and the G icon would start displaying your mistakes and its suggestions.
Grammarly for chrome
Grammarly Chrome extension is also widely used to check shorter pieces of writing, like emails and also all your posts on all your social media platforms. No need to be embarrassed and get red in posting anything erroneous for everyone you know to see!
Just click here to use Grammarly on your Chrome extension.
Grammarly for Outlook
The Grammarly add-in for your Microsoft Office would allow you to use Grammarly while you're writing Word documents and your Outlook emails. It's very essential to be able to send ut mistake-free emails. It's a representation of who you are. Anything you send in the email would be a direct reflection of your embodiment as a person. It's a make or break impression for you.
Can you imagine sending a report or a job application with wrong grammar and spelling? With Grammarly, you don't have to anymore.
Grammarly for Word Mac
Grammarly for Microsoft Word is now available on Mac. That's an awesome use for Mac users as they could now add Grammarly to Microsoft Word! It means that you can see and apply Grammarly's suggestions for making all your writing more solid and cohesive without the need to leave the document you're at.
You could get real-time corrections and improvements in your writings in Mac.
Grammarly for Mac
Download Grammarly for macOS today! Grammarly's free writing app makes sure everything you type is easy to read, effective, and mistake-free. ... Millions of users worldwide trust the app's free and premium products, which are also licensed by more than 600 leading universities and corporations.
Start using Grammarly for Mac here.
Grammarly for Windows
Grammarly for Windows would put power in your writings as you work on it using your
Desktop.
Grammarly for Google Docs
Grammarly is here to improve your writing in Google Docs as Grammarly wants to be present in everything you write.
A lot of projects and collaborative work is done here that's why there is a beta version of Grammarly for Chrome in Google Docs so users would find it more convenient.
Grammarly for Google Docs is only available on Google Chrome for now.
Grammarly for students
A portion of Grammarly users is students. They could use the Grammarly@edu which is specifically tailored for schools and institutions. Their school might be included in that program.
Grammarly is the best match for everyone from high school and college students wanting to improve their writing assignments, and to educators on the look-out for errors and plagiarism in their students' work.
To date, Grammarly is trusted by over 1000 schools.
After Thoughts
Grammarly had been proven time and again that it's indeed the leading writing assistance for all levels and everyone.
It continues to thrive on its goals to be the leading online writing assistance and plagiarism tool that would encourage and enhance a more polished grammar, better overall and enriched vocabulary, and a professional writing style to just anyone who loves to write!