As an Amazon Associate and affiliate with other third parties, SoftwareManagementTools earn from qualifying purchases and display advertisements.
Grammarly with other Apps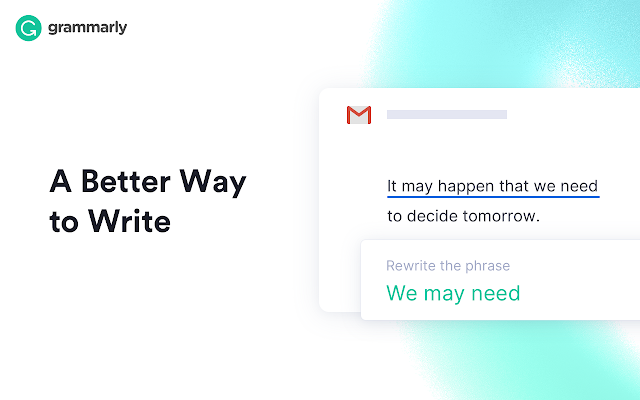 Grammarly is the top digital writing assistant that helps more than 20 million people write more cohesively and effectively every single day.
Grammarly's mission is to improve communication to, therefore, improve people's lives. It could be used conveniently in multiple platforms and devices that include a web editor, native desktop apps, an iPad app, mobile keyboards, add-ins for Microsoft Office, and browser extensions like Chrome, Safari, and more!
Grammarly is a powerful tool for all its users whenever and wherever they might be to express themselves efficiently.
It's equipped with a sophisticated artificial intelligence system designed to identify and improve sentences written in English. When a user writes in this writing assistant, its AI instantly analyzes each sentence and suggests ways to improve it.
With a solid foundation and reputation of integrity and innovation, Grammarly continues to strive and innovate to help all the world's two billion English speakers be best in being understood and comprehended.
Although Grammarly has more than enough to provide and offer its users, there are some apps it could blend in perfectly to result in a gigantic collaboration for greater impact.
Grammarly and Turnitin


Grammarly has its plagiarism checker but if some users would want a double plagiarism checker then Turnitin could be the answer. Turnitin's forte is to detect plagiarism, especially in academic ones.


Grammarly scans sentences, which means when you change one word the sentence would be able to pass the plagiarism test, but Turnitin scans each digit, letter, and symbol.


Grammarly is highly recommended for students to check their papers before final submission because it is good at that. Grammarly is the #1 tool for proofreading papers.


Turnitin is one of the leading plagiarism checking tool mainly used by academic institutions, teachers, and students. It has more access to private databases, unlike others that check for plagiarism only through open-access resources.


Grammarly never aimed to compare with Turnitin as it's the leading program for checking grammatical errors and enhancing the way you write real-time.


Grammarly also checks your documents against billions of data. It's all you need so if you prefer you could easily check accidental plagiarism with Grammarly instead of integrating it with Turnitin. It's your call!

Another point to ponder though is Turnitin is not geared to be used by the students. If your professor allows it, then you can use it. On the safe side, simply go for Grammarly and you will save both your time and money.


Grammarly works pretty well as it checks all search engine databases to check for plagiarism in all your writing outputs such as reports, research, homework, and essay.


You can access either Grammarly free or premium version whereas Turnitin has no free access. Make your text or any piece of content free from spelling, grammatical and punctuation mistakes with Grammarly. For the plagiarism checking feature, you have to pay for choosing any of these two or pay double if you'll use both.
Grammarly and Evernote




You can use the Grammarly Chrome extension and access Evernote through the web. Everything you've written in Evernote and you have a Grammarly account whether free or any plan, then any spelling mistakes would be underlined.


If you have Grammarly premium than you'll be able to highlight the text and check all the grammar suggestions in the Grammarly extension.


Evernote transforms the way you work. It designs products that would inspire your projects, from start to end.

With Evernote, you can collate and organize material that would build and complete your work. You could easily find everything that you've created you're your handwritten notes to photos.

You could present all your projects grammatically concise and accurate with Grammarly every present every step of your way.
Grammarly and Overleaf





Overleaf is your easy to use, online, collaborative LaTeX editor.

Did you know you can use Overleaf with Grammarly browser plugin for instant grammar checking?


In overleaf, if you select rich text mode, then Grammarly works when you write a comment. It would make it faster to check, you may select the text you want to analyze and press the comment button so that the text goes directly in the comment and Grammarly checks it instantly.

Spell checking and grammar checking became a breeze when Grammarly arrived. The integration with Chrome is very effective in its free version. Grammarly can also be used when Chrome is used to write Latex in Overleaf.
Grammarly and Scrivener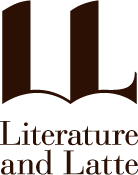 Grammarly does not integrate into Scrivener directly but what you can do is get the Word plug-in, then cut and paste your text into Word, see the changes that need to be made, then make the changes in your original Scrivener document.

Scrivener is not designed for or meant to be used as a software to export your work as a final version to publishers.


It's mainly drafting software wherein it serves are your typewriter, ring binder, and scrapbook as it would combine all the tools you'll need to make your draft. After laying all your work done you could export it into your Word document for Grammarly to proofread, make final corrections, and have it formatted.

Make sure everything is complete because once you begin with making changes in the exported Word document, any changes you make won't be reflected in Scrivener.
After Thoughts
Grammarly is your leading writing assistant that could be used in multiple ways and can be a part of the collaborative enrichment of your writing with other apps.
It never ceases to help those in need to make their writings, articles, and contents the best it could be. It adheres to its mission to be able to help and reach out to the billions of English speakers in the world who need a convenient help when they write!