As an Amazon Associate and affiliate with other third parties, SoftwareManagementTools earn from qualifying purchases and display advertisements.
Where is RCN Internet Available?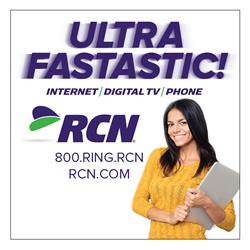 RCN was originally called Residential Communications Network in 1993. They were based in New Jersey. It is a large telecommunications company that provides cable broadband services in the US. It has the most coverage in Northeastern parts of the US like New York, Massachusetts, Pennsylvania, and four other states.
RCN is owned by Texas Pacific Group Capital, an investment company based in Texas and California. RCN merged with Wave Broadband and Grande Communications in 2017 hence making it one of the largest combined broadband providers in the US.
They have residential Internet, phone, and TV as their services offered. They come over their cable network and fiber-optic connections that have high bandwidth compared to DSL. They are known also for their great customer service and support that includes knowledgeable agents 24/7 and highly-skilled certified technicians.
In terms of popularity, it's in the top three. When it comes to pricing, it's the best budget internet provider. And in speed, it's in number 1 or 2 position over-all. RCN's cable and fiber internet is used by more than 4.1 million people thus making it the 8th largest residential cable provider in the U.S. by coverage area. What more if it covers all across the US? It might be the number one internet provider in the US.
In addition to cable broadband and fiber internet service, RCN also offers copper internet service. Its copper service is available to businesses in 171 zip codes. Its fiber service is available to businesses in 259 zip codes.
Here are the awards of RCN:
Top 3 Fastest Internet Providers Nationwide - Major Provider Category
#1 Fastest Cable Provider Nationwide - Major Provider Category
#1 Fastest Internet Provider in 3 states - Major Provider Category
Top 3 Fastest Internet Providers in 6 states - Major Provider Category
Top 10 Fastest Internet Providers in 9 states - Major Provider Category
#1 Fastest Cable Provider in 4 states - Major Provider Category
Here's RCN availability by State:
District of Columbia 392,057 1,000 mbps
Illinois 686,276 1,000 mbps
Maryland 177,588 1,000 mbps
Massachusetts 916,407 1,000 mbps
New Jersey 14 --
New York 1,149,796 1,000 mbps
Pennsylvania 789,464 1,000 mbps
Virginia 18,221 1,000 mbps
Here are the top areas served by RCN:
Chicago 564,782
New York 549,440
Washington 392,057
Allentown 160,214
Astoria 138,764
Bethlehem 118,027
Elmhurst 98,733
RCN is focused in Boston, Chicago, New York City, Lehigh Valley, and Philadelphia as their core service areas that extend to all its nearby areas as well. RCN's network started as based on coaxial cable infrastructure from the days of cable up to fiber these days to have faster speed.
It's made possible by Data Over Cable Service Interface Specification which is a technology that allows the transmission of digital data over radio waves on copper. This is the same as DSL that used twisted copper telephone cables. But RCN's coaxial cables have a higher upwards bandwidth limit than DSL lines thus making it the preferred choice over DSL.
Today, RCN continues to upgrade and invest in innovations and expansion to be able to service more areas in the future and prove again that they could be the number one cable provider and fiber provider in all the states in the US.
After Thoughts
RCN makes it easy with all areas that they are available. By just entering your zip code, their database would show exactly where the services offered by RCN are available. There would be a map that you could see if your area has RCN coverage.
There's also no hassle with using your internet unlimitedly since there are no data caps. No need to read a long contract and to sign one too. All these conveniences are provided by RCN.
Be among the lucky ones if RCN is in your area!