As an Amazon Associate and affiliate with other third parties, SoftwareManagementTools earn from qualifying purchases and display advertisements.
Grammarly Review, Features and Alternatives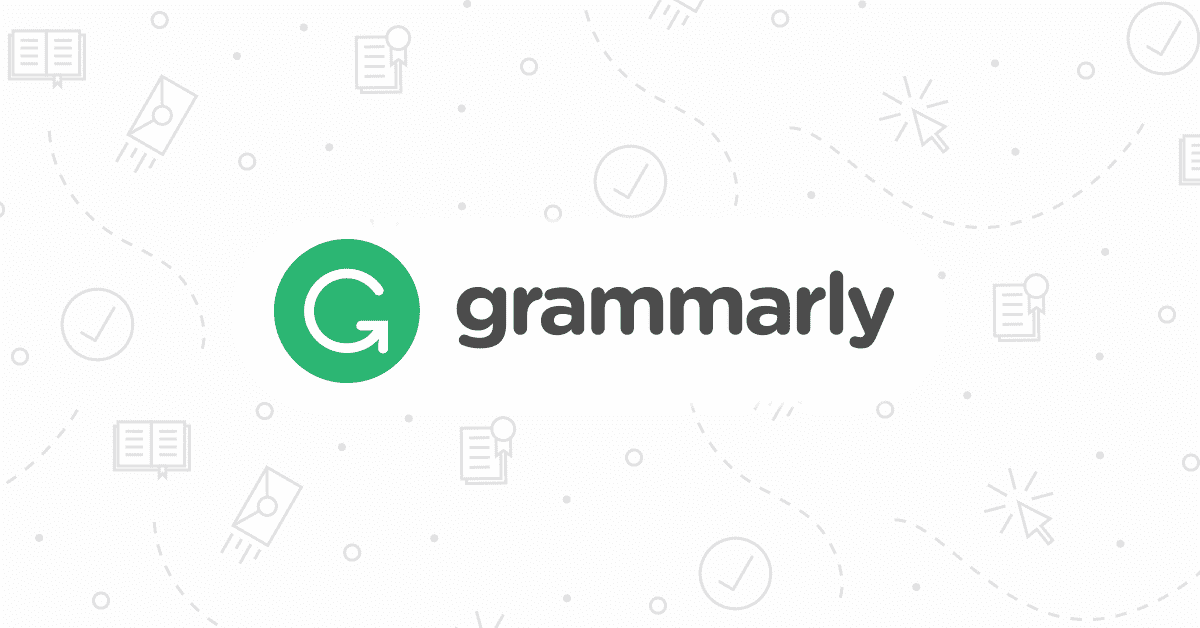 20 million people use and trust Grammarly to have great writings that are simplified. Be able to compose bold, clear, mistake-free writing with an AI-powered writing assistant like Grammarly.
Grammarly was founded in 2009 by Alex Shevchenko and Max Lytvyn. It also offers numerous writing styles, suggestions for grammar, vocabulary, and syntax.
Every writing enthusiasts, bloggers, and editors know Grammarly and highly favors it so it's not a surprise that Grammarly is the top 1 Grammar Checker Software product and the number 1 Writing Enhancement Software product.
Why so?

Because it's is an app or extension for your browser that checks your grammar, spelling, plagiarism, and more in real-time on many different platforms, including Microsoft Word, WordPress, Facebook, and a lot more diverse platforms.
Grammarly goes beyond just checking your grammar or spelling, style, or tone of your writing; it also helps you eradicate your errors and find the perfect words to express yourself better.
It's your free grammar assistant that you could upgrade to its Premium version. The free version does work pretty well but it has limited features to it.
How Much Does Grammarly Cost?
Grammarly's free version lasts a lifetime but if you need a more advanced writing tool then you could avail of their plan. It would be worth it if writing is your main bread and butter and your genre.
It doesn't limit only to writers but for businesses that need a lot of reporting, research, study, and proposals. Lawyers, legal people, and government entities would need a tool like this. Nobody wants to submit or give a document with those horrible errors and mistakes.
Students would benefit a lot too from Grammarly.
As they say, how we write speaks highly of us.
Grammarly Premium costs $ 29.95 a month, $ 59.95 quarterly that makes it around $19.98 a month, and $139.95 annually that would only transcend to $11.66 per month!
And of course, the free version stays FREE forever.
What are the popular features of Grammarly?
Comma splice
Comma usage
Critical grammar and spelling checks
Genre-specific writing style checks
Grammar rule explanations
Grammarly Editor
Microsoft Office integration
Missing articles
Misspelled words
Multiple device document access
Native desktop apps (Windows and macOS)
Outdated spelling
Performance stats
Personal dictionary
Plagiarism detector
Repetitive words
Vocabulary enhancement suggestions
Weak adjectives
Word definitions and suggestions
Why Is Grammarly Number 1?
Grammarly is number one since it's advanced, modern, and perfect tools that offer a lot of features in one place, and in real-time right now. For how long, there is not a single tool good enough to overtake it. Though there are many services, Grammarly's advanced function works so well that as if it's just beside you writing and correcting you.
Here are the benefits and reviews for Grammarly.
Pros:
It has a real-time correcting feature that's a game-changer. You don't have to wait since it corrects you and gives suggestions right away. It checks your writing on its own without any buttons needed to be clicked or your document to be emailed. It's like you have your English teacher sitting by your side!
Grammarly is highly-dependable and highly-accurate. It has a high batting average for accuracy. It recognizes non-existent words and it would suggest you change a word or phrase to make it more polished. It also corrects and recognizes all your misspelled words on-point.
Another great benefit is, it does not only correct you but clearly explains why. The explanations are simple, concise, and highly understandable. It would also show you two explanations of your mistake. You would be a good writer as you learn along and develop more your writing as you use Grammarly.
You also get in tune with punctuations, run-on sentences, misphrasing of words, and improving on your style as well.
Grammarly has great customization even in its free version You could select the language you're using and you could turn it off on certain websites, as well as add new words you use often to your dictionary. You could add urban words and slang, aka's, unknown expressions by clicking, add to dictionary and Grammarly would no longer recognize it as incorrect next time.
It's above all, very easy to use. You don't need to be tech-savvy to use it. And figure it out. All you have to do is install the plugin or browser extension and you're good to go!
Grammarly would underline incorrect words in red or grammar and show you what to replace it with and why if you check on it. This is how powerful it is!
This is perfect for those of you who need a bit of help in their grammar but aren't keen on more complicated writing software.
It has no word limit or page limit even in its free version.
Cons:
There are only a few minor things like it doesn't work in Google Docs but they are currently beta testing Grammarly with Google Docs so you might not have to wait long before this feature is available to all and its free version only correct your spelling and grammar but you could upgrade anytime. So there are no serious deal-breakers here!
Grammarly Premium Review
An upgrade of the free Grammarly version that offers you the complete package features.
Grammarly Premium is a deeper checking in grammar, punctuation, sentence structure, and context. In addition to the checking of spelling and grammar in its free version, it would check on writing inconsistencies, unclear structure, redundant and overuse of words, wordiness, inappropriate tone, and insensitive language.
It makes every writing flawless, seamless, and better structured and presented. You have your style and Grammarly Premium would only enhance it but not change it.
The great thing is it could come very useful with it makes sense suggestions that would your writing be at a higher level than before. It might not be overnight but it would provide maximum improvement in time.
Grammarly Premium is always the highest form of correcting tool that's closely next to a human.
There is a goal-setting feature in Premium. They are the following:
The intent of the writing could be to inform, describe, convince, or to tell a story
Is the audience general or expert
Style of writing could be formal or informal
Emotion could be mild or strong
A domain that could academic, business, or technical
Grammarly Premium can identify more spelling and grammar issues in your document. You'll also receive tips to improve your writing style and feedback in all your mistakes.
If you are into writing and it's your profession then Grammarly Premium is definitely worth the price.
Here are some of the alternatives of Grammarly.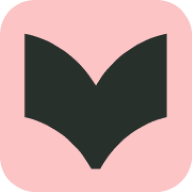 When you're conscious about the price then ProWritingAid is cheaper at $50 annually or a lifetime plan of $175. This tool would also allow you to check grammar, understandability, and plagiarism issues. It is available in both free and premium versions.
Features:
Offers detailed report on all grammar errors
Runs a readability analysis allows you to test how easy it is to read and understand your draft
Provides a thesaurus for word suggestions
Supports Mac and Windows devices
Pros:
It's most ideal for fiction writers
Would help with self-editing
Provides detailed writing reports
No word-count limit in the plan
Supports Scrivener files
It's reasonably priced
Cons:
Sometimes the tool lags when its documents with 500 pages at once to edit.
Plagiarism checker is available in a separate cheaper plan.
ProWritingAid's free version is limited at just a 500-word check per trial.
It doesn't have a library for documents
It's a bit slower than other grammar checkers in the market
It has no Safari plugin or mobile apps
Where to buy:


Scribendi is another useful grammar correction tool that provides a professional online editing service for all levels of content. The tool process up to 10,000 words per 24 hours but not in real-time. The pricing has a metric on the number of words.


Features:

Proofreading service for students.
Essay editing service.
Proofread for corporate material.
Grammar check for document editing.
Manual and brochure Proofreading
Pros:
Over 20 years of experience in the writing niche
A wide variety of deadlines
Quick assignment ordering process which does not need any registration
Timely deliverables
Cons:
High prices
A limited number of services
No revisions at all
Very poor guarantees
No info about editors' qualifications and professional experience
Low quality of the service
Where to buy:




The Ginger Grammar Checker allows you to become better in writing and this software works on uses patent-pending technology that allows you to correct grammar mistakes, spelling, and misused word mistakes.

Ginger has a free use and it's available in plans too. Price starts at $7.49/month and Ginger offers Monthly, quarterly, and yearly subscription.


Features:
Allows contextual spelling correction
Correct Grammarly mistakes regarding Subject, verb, and agreement
Misused words correction
Correct written texts with ease
Pros:
Easy to use.
Has a chrome extension for a better experience.
The ability to improve your writing.
Clean and easy to get started.
Available on most platforms.
Cons:
Sometimes it tends to crash when using MS Word and you have to do a system restart.
Doesn't have a macOS platform.
It can't access Google Docs directly.
Could be small and hard to read
Where to buy: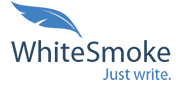 WhiteSmoke tool offers you the quality proofreading. The tool not only correct simple spelling mistakes like old fashioned word processors but also gives features of word choices style mistakes, meaning related errors, punctuation mistakes, and more.

WhiteSmoke doesn't offer any free version at all. They do offer a free trial that gives you an idea of what the tool can do for you. If you decide to avail of a full version, you have four different options available.


WhiteSmoke comes in four pricing choices such as the Chrome Extension, Essential, Premium, and Business. Chrome Extension plan costs $8.33 and includes Grammar Checker, Spell Checker, and Punctuation Checker. Essential costs $10 per month, and this plan would only work in the browser or on the mobile app if you chose to use it.

Features:
The tool helps you to detect almost all errors.
It has a redesigned layout and user experience to increase efficiency and functionality
This tool would allow you to improve your performance and offers information about each error.
Pros:
Good spell checking
Affordable price
Very easy to use with no learning curve needed
Has plagiarism checker
Also comes with punctuation checker
It has full grammar checker feature
Cons:
No free version available
It has a slow customer service
The lowest price tier only works within the browser
It provides some false positives
Need internet access to be able to use it
Its translator feature uses Google Translate
Where to buy:




The Hemmingway editor was designed in such a way that it is not focused on spelling and punctuation but rather than its readability. This grammar checker tool's expertise is on lengthy sentences, wrong use of adverbs, and complicated words.

It comes with a basic free version but you need to pay $19.99 to be able to download the app.


Features:
Clean, and easy to use interface
It would not require an internet connection
Helps you to break your large size sentences into small part to make it more readable and understandable
It improves on the readability for the average user
Its suggestions and pointers are very detailed
Pros:
It's free to try out and inexpensive to buy the full version
It points out common stylistic and grammatical errors consistently
Easy way to check your reading level
Always provides an estimated read time
Cons:
There's no way to be able to save or import and export your work in their free version.
It focuses on only a few grammar choices
Most of the highlighted words or phrase don't offer suggestions for how to fix the problem
Where to buy:
After Thoughts
It's Grammarly no doubt after thoroughly going each aspect of what the best grammar and spelling should have.
You could easily avail of the free trial that has a real-time editor and corrector that you could use without any limit on both words and pages. And that's a steal! You could upgrade it too as you wish at any time.
Grammarly is the easiest and most user-friendly tool in its niche right now. It's the most advanced in features and functionality that could easily detect 400 plus simple to advanced grammatical mistakes and it does help to widen and enhance your vocabulary and how to properly use it in context.