As an Amazon Associate and affiliate with other third parties, SoftwareManagementTools earn from qualifying purchases and display advertisements.
ZenMate - Is it Free?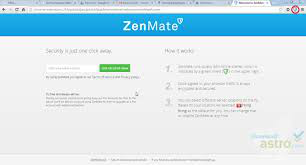 ZenMate offers a free browser extension available for Google Chrome, Mozilla Firefox, and Opera. Desktop and mobile apps have a free 7-day trial period.
Yes, you can use a limited version of the ZenMate VPN service for free. The Free version is limited in speed, platforms, and locations. However, your data is always protected, Free, or Ultimate.
With a ZenMate Ultimate account, you get access to the full ZenMate VPN service on all platforms; mobile apps, browser extensions, and desktop clients. Also, Ultimate users get access to the feature Streaming Guarantee and support of OpenVPN.
What happens after the 7 days free trial period?
After the 7 days have passed your account would automatically go back to the Free version unless you decide to purchase the Ultimate subscription plan.
Another option after the 7 days trial after the free trial, there's a 30-day money-back guarantee to further try out this VPN provider to see if it's right for you. If you're only looking for a browser extension, ZenMate also provides a limited free plan for Opera, Firefox, and Chrome.
What's in the Zenmate free trial?
The Zenmate free trial offers 4 Locations such as Germany, Hongkong, Romania, and the US. It also offers a 100% no logs policy with Max of 2 MB/s.
It's available in three extension platforms like Chrome, Edge, and Firefox.
If you would want o experience the complete coverage that Zenmate offers, you could avail of their Ultimate plan that starts for only $ 2.22 per month.
100% no logs policy
74+ locations
Unlimited speed
Available platforms:
Chrome
Smart Locations
Unlimited number of devices
Ad-free
Personal Support
Service Optimisation
OpenVPN
P2P and torrent support
After Thoughts
It's a good thing that ZenMate offers a 7-day free trial for you to gauge its performance although it offers only very basic features.
I honestly feel the $2.22 a month for ZenMate Ultimate wouldn't hurt anyone's pocket for all its wonderful features and protection.
This is the best deal ever for that very low price to keep you at peace that you are heavily protected online.