As an Amazon Associate and affiliate with other third parties, SoftwareManagementTools earn from qualifying purchases and display advertisements.
Grammarly vs Alternatives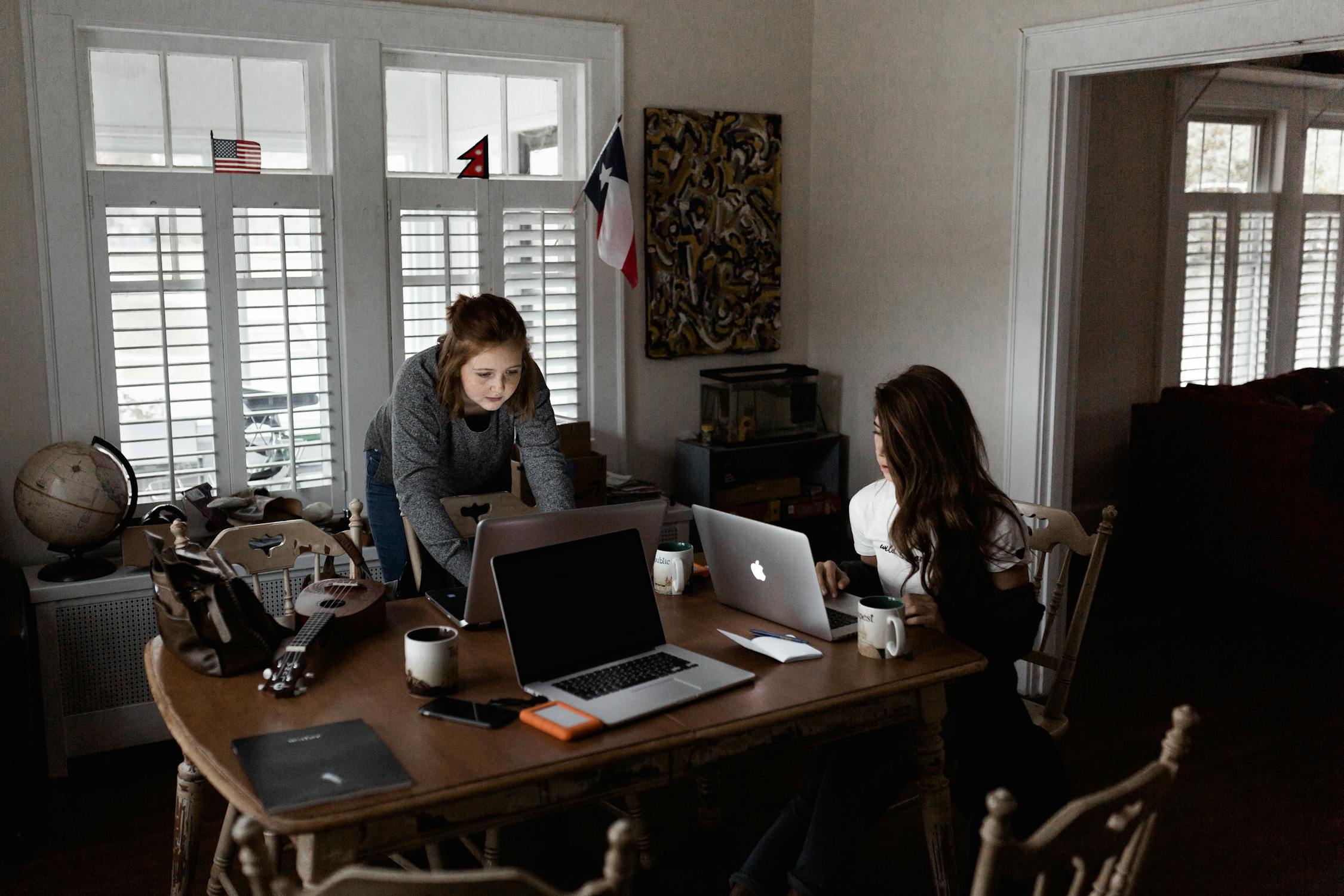 Grammarly is the most stable and powerful grammar checker that provides tools to help you improve on all your writing. It's considered and rated as the number one writing assistant that gives you a lot of options on how and where to use it.
It proofreads all your work and suggests corrections for all your mistakes. By explaining those corrections, it helps you learn from your mistakes right away.
A lot of people who love to write uses Grammarly. It has a lifetime free version that provides basic checking such as on your spelling errors, grammar mistakes, and punctuations misses and misuses. It does help a lot!
Aside from the free version, Grammarly offers the Premium version that would, even more, catch your advanced grammar and punctuation mistakes and contextual spelling errors. It would give you suggestions for improvements in your sentence structure, word choice, and comprehensibility.
It goes to the extent that it would let you set your goals for tone and intent. There are two more plans available the business and the Grammarly@edu plan.
The business plan is for enterprises to have better communications and brighter connection through real-time writing suggestions to be able to empower teams of three or more.
And the Grammarly@edu that's geared towards educational institutions to have better students and happier teachers because Grammarly would fuel their academic success.
Grammarly keeps its top spot among all grammar checker because it's easy to use with a clean and simple user interface, unlimited plagiarism checks with Grammarly Premium it has the flexibility of multiple formats since It's available as a web-based tool, web browser extension, desktop app, an add-on for Microsoft Word, or as a keyboard for your mobile devices.
The free version of Grammarly will catch typographical mistakes and basic grammatical errors. The premium version will eradicate your advanced errors and provide feedback to help you improve your writing.
This makes Grammarly as an excellent choice to elevate your writing skills and keep your writing flawless.
Here is a comparative review of Grammarly vs other apps in grammar checking.
Grammarly vs Prowritingaid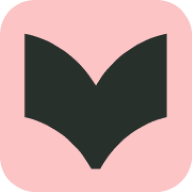 Grammarly comes with both desktop and web versions and can be integrated into Microsoft word. You can use it on your Android and iOS phones. It supports both the free and paid versions.

ProWritingAid does not support the iOS and Android app. Similar to Grammarly, it comes with both free and paid versions.


ProWritingAid is one of the grammar checkers in the market. It flags grammar, punctuation, spelling, and style issues, and provides in-depth feedback on your writing. One of its setbacks though aside from not having mobile apps is, it is slower in editing especially when you add a large segment of text to edit. The Plagiarism checker is available only for the premium plan.


More downsides are the free trial is limited to up to 500 words in the online tool, and there is no monthly plan that is available so You need to commit for one year.
Grammarly vs Turnitin


Grammarly and Turnitin are very good at checking words and content for different types of grammatical errors. But Turnitin is more as a plagiarism checker.


Turnitin is an originality checking and plagiarism prevention service that would check your writing for citation mistakes or inappropriate copying. Your paper needs to be submitted and Turnitin would compare it to text in its massive database of student work, websites, books, articles, and more.

Grammarly has all its features in one platform whereas Turnitin has WriteCheck and iThenticate for different purposes. Grammarly offers both free and paid accounts, but Turnitin is only a premium tool. There is no Turnitin usage for free.


Grammarly is more convenient than Turnitin and cheaper too. Turnitin priced their plan on a pay per paper basis which would come out more expensive.

Turnitin might be good but it's less convenient and has high pricing.
Grammarly vs Hemingway
Hemingway cannot be taken seriously as a grammar checker. Hemingway is more of an evaluation tool. And Grammarly is easier to use.
The Hemingway Editor is not a replacement for grammar checkers but it could be an excellent complement to them. This app would help you to enhance your readability. It can help ensure your writing is readable. It's great to be able to copy and paste your writings into their website editor but there are restrictions on your options to make you pay for the full version.
Grammarly gives you so much more for free, for starters. Without having to pay anything, you could use their website to edit documents, upload existing documents for checking and even use a plugin to check your writing in real-time.
Some setbacks in Hemingway are you need to copy and paste your text into the app for it to review your work, and it won't be able to keep your formatting, it doesn't provide you with suggestions on how to edit your complex sentences thus figuring out how to fix it would still be up to you, and if you follow its every suggestion then your writing becomes too generic.
Grammarly vs Word


Grammarly gives you more upper hand than in Word's spelling and grammar checker. The contextual grammar checking in Word is limited. Grammarly has a better AI built-in so it could learn the types of writing you do. That feature is built into the Grammarly tab in Word and works very well, but that's a Word-only feature.


Grammarly vs Word grammar check, Microsoft Word is a superior word processing software but in terms of writing assistance, Grammarly is far better in every sense.

Grammarly Chrome add-on helps you to post perfect content on your social media platforms on the site itself and get corrections in real-time while you have to type it in MS Word and then paste it to your social accounts that take more effort and time.

Grammarly is getting better and better, so it's usable in every writing.
Grammarly vs Ginger


Ginger like Grammarly is an online grammar checker tool that corrects all types of grammatical mistakes, including punctuation, sentence structure, and style. It also provides translation into over 40 different languages. You can write in German and then have it translated into English.


The free tool is only limited to 350 characters. You could sign up with Ginger in Google Chrome plugin for free. This will give you access to the Ginger Writer app, where you can copy and paste your text to find any mistakes in your writing.

Ginger also has a mobile app, Ginger Keyboard, to catch spelling mistakes in texts, emails, and social media posts. It works with MS Word, but not Google Docs.

Grammarly as the number one grammar is followed by Ginger as the second. Ginger's setbacks are it requires multiple steps to work through your text in the Ginger Writer app. First, you have to check over mistakes to find out what is wrong. Then you need to click a text box to either accept or reject the error. There is no sidebar like Grammarly that lists each mistake you make, it only provides minimal feedback about errors in the free version and Ginger is not compatible with the Mac OS or Google Docs.
Grammarly vs Language Tool




LanguageTool is an open-source online grammar solution and a proofreading program used by individuals and businesses. The software helps users find and fix grammatical and stylistic issues in their articles or text.

It is known for its capability to perform error detection for multiple languages which include English, Spanish, French, German, Polish, and Russian. Compared with other grammar and spell-checking programs, LanguageTool can identify errors and issues that some could not detect.


The software can be used in various ways. It can be added as a browser extension for Google Chrome or Mozilla Firefox.

Unlike Grammarly though that you could have unlimited word count, the Language tool's free version limits you to 20,000 characters per check that's a word count of only around 3,400 words and the premium version limits you to 40,000 characters per check hence you'd need to check very long documents in batches.

The focus of the Language tool is simplicity thus it lacks the features of what a grammar checker should be able to provide.
Grammarly vs Code


The Code is categorized as a text editor. It's slow for the application to open up. It runs incredibly slowly compared to many different text editors. It's not easy to format the editor in specific ways.


Visual studio code requires getting used to it because it is very different from other compilers available on the market. Despite the great looks, this application does crash often and every few months, it refuses to start up. In those cases, you have to uninstall and then reinstall it.

Grammarly would make your writing much better and it has an editor, and it's clean, spacious, and responsive. But if your articles generally have images, code snippets, figures, and sometimes markup then the syntax highlight for markdown and markup in Code would be a great add-in.

You could integrate Grammarly with Code in here.
Grammarly vs Bartleby Write


Bartleby Write is a virtual writing center that offers a Grammar and Spelling Checker, Plagiarism Checker, and a Citation Tool. When you sign up you'll have access to Plagiarism Checker, Unlimited Submissions per month, Grammar, Spelling, and Punctuation Checker, and Preliminary Paper Score.


But there had been complaints of people being charged without using it and some couldn't cancel their subscriptions. Here are other reported disadvantages like there is no page like an "about us" section on their website that makes others feel uncomfortable, student haves to search the information elsewhere, there is no online-chat support available, no information about the writers is presented.

For this alone, it's better to stick to a grammar checker that has a solid and trusted reputation like Grammarly.
Grammarly vs Antidote


Antidote started as a French spell and grammar checker but the company behind it is Canadian and it includes many guides and dictionaries. And since their latest release, they also support English.


Whether you're writing an essay or an email, a simple click of a button will open some of the useful language resources ever created. It works offline too.

On the other hand, Grammarly can get you several benefits like the free version, check against 400 grammar rules, plagiarism checker, and more. Grammarly also has a native desktop app and add-ons for the most popular browsers for easy access. You might fail to see these features on Antidote.

For English writers, Grammarly would be the perfect tool for them.
Grammarly vs Qordoba


Qordoba's AI writing assistant helps everyone at your company write well. To create clear, consistent, and on-brand content everywhere.


Qordobas AI helps everyone at a company write with the same style, terminology, and brand voice. With Qordobas dynamic content guidelines, organizations could achieve consistency and clarity across all types of content from communications to marketing to product to their HR.

Qordobas could be pitted more with Grammarly business. Both are designed for companies. However, what Grammarly business could provide Qordoba lacks in the following: it has no content optimization features that could provide keyword suggestions, topic ideas, or comparative content to your competitors, there are no content briefs to aid in SEO, it does not offer content translation, and the price is very expensive for freelance writers or small companies. However, the price might be okay for larger businesses for their content process.
After Thoughts
Grammarly is the world's best known online English grammar checker and writing style improvement tool. The platform is used by students and professionals working in different industries around the globe. It is easy to use, lightweight, powerful, and customizable. Grammarly can also even detect tone and suggest advanced writing clarifications.
This English writing assistant tool is preferred by 20 million users daily to help them in improving their writing skills. They've been using Grammarly for years for its flexibility, dependability, and reliability.
Give it a shot, its free version is unlimited and you would find out what makes it tick after all these years.