As an Amazon Associate and affiliate with other third parties, SoftwareManagementTools earn from qualifying purchases and display advertisements.
Is Grammarly Worth It?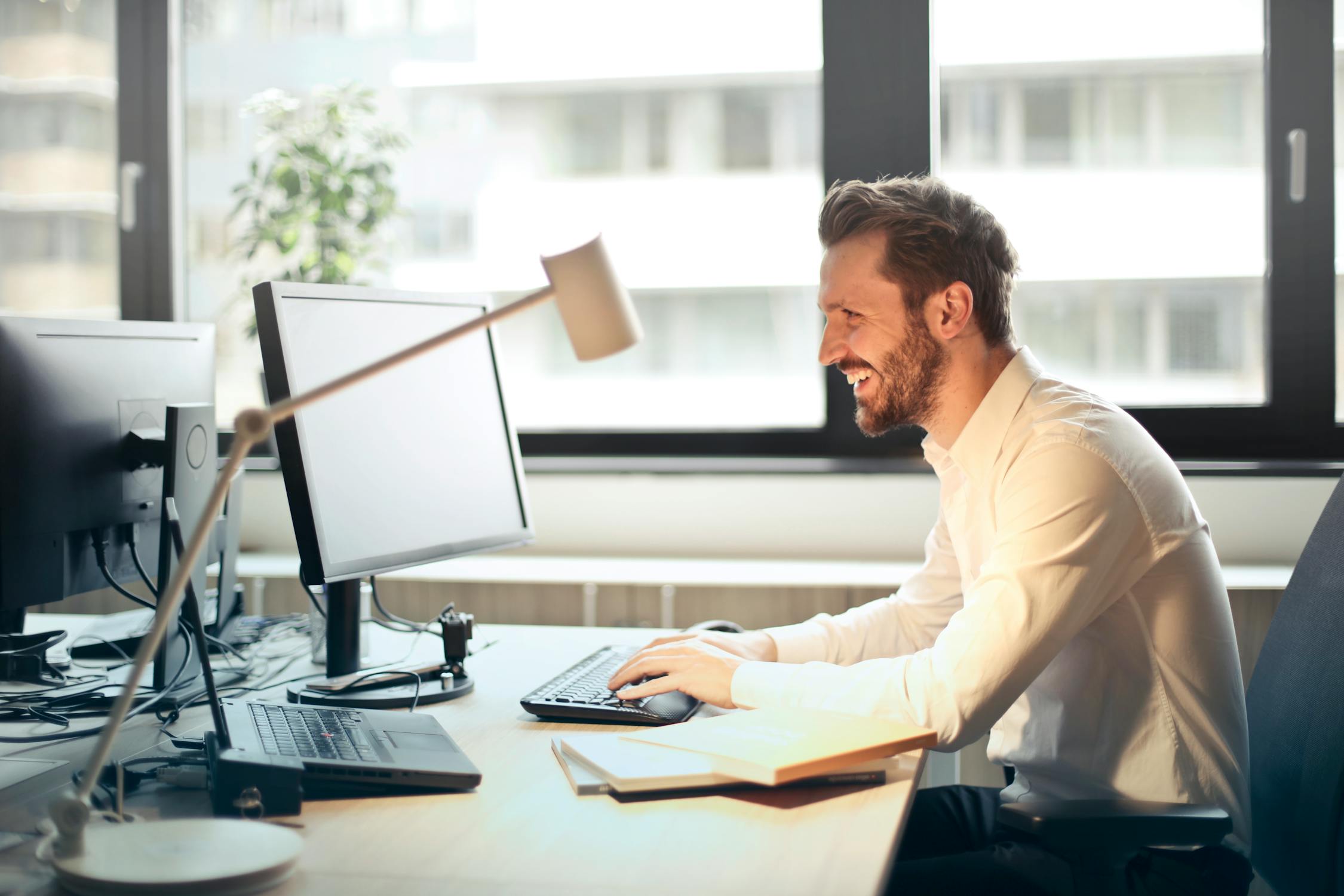 Yes, Grammarly is so worth it as the number one writing assistant and grammar checker that gives you real-time edits that are being used by 20 million people daily worldwide.
It would be by your side to check all our writing tasks like your emails, research, documents, essays, and even in all your social media platforms. more. Have the confidence every time you send, submit, or post any writing of yours. Be safe and secured against any grammatical errors.
When did Grammarly come out?
Grammarly had climbed a long way since it first came out in 2009. Max Lytvyn, Alex Shevchenko, and Dmytro Lider founded Grammarly in 2009 intending to help people communicate more effectively.
They're first focused was on helping the students' in their grammar and spelling being a subscription-based product. Afterwhich, they saw how useful Grammarly could be for everyone.
In the last ten years, Grammarly has grown in terms of capabilities and functionality as the number one AI-powered writing assistant that goes beyond grammar and spelling into a more complicated realm of language and communication.
When was Grammarly released?
Grammarly was first released in July 2009 in Kyiv, Ukraine. Grammarly has its headquarter in San Francisco and also has offices in Kyiv, New York City, and Vancouver.
As of today, Grammarly offers an intuitive, real-time interface that's there for its users' as they type in their browser extensions, a web-based editor, a Microsoft Office add-in, a desktop interface, and or their mobile keyboards.
Grammarly's free version was available in 2015 to make sure everyone has dependable and reliable writing support for all their writing needs. Aside from the free lifetime version that provides grammar and spelling corrector, they now have a Premium plan, business plan, and Grammarly@edu for educational institutions.
Grammarly is nowhere done as they continue to aim for greater levels and heights. They continue to accomplish their vision to build a comprehensive communication assistant to help users to connect with and understand one another, no matter the context or medium is.
What makes Grammarly worth it?
Grammarly free version is a useful tool, and better since it's like having a second set of eyes to look over your writing. It would identify a lot more spelling and grammar mistakes than any typical free checker.
Grammarly is not only correct but clear and concise, too. Be sure to register your account to receive a personalized writing report each week to help you track your progress and identify improvement areas.
It is the closest that you could get to perfection and way better than any other tools with its user interface, quality, support, and improvements.
Be more confident that your documents and writings are correct before handing it over to another person or submitting it to any platform.
Grammarly is pretty cool and makes is worthy as it corrects you from grammar and spelling to style and tone. Grammarly would help you eliminate writing errors and find the perfect words to use to express yourself better and cohesively.
You'll get suggestions from Grammarly as you write on Gmail, Twitter, LinkedIn, and nearly everywhere else you find yourself writing. Grammarly is a writing assistant that goes deeper than grammar to offer you more comprehensive writing feedback.
Here are the features that make Grammarly worthy.
It could detect your tone and it could help you make your writing exudes confidence, friendliness, or whatever the situation calls for before you hit send.
It would help you produce high-quality writing as its also a spelling checker that would catch your typography errors and it's a grammar checker that can catch your grammatical mistakes. But good writing is not just proper grammar and spelling but it would help you fix grammar, spelling, and punctuation issues, and it can also help you revise sentences that are grammatically correct but comes out wordy and unclear.
Grammarly would work where you do as Grammarly for Chrome is compatible with the text fields on most websites, including Gmail, Google Docs, Twitter, Facebook, LinkedIn, WordPress, and millions of others. Once you add Grammarly to Chrome, you'll start seeing writing suggestions as you type in everything you use online.
It's been trusted by millions of users that include business professionals, students, writers, bloggers, and a lot of people who just want to write better and feel that Grammarly is reliable to help them produce their best work.
Grammarly does more than just being a grammar checker as it also analyzes writing and suggests improvements, it quickly and easily makes your writing better and makes you sound like a pro, and it is a great tool for freelancers who specialize in freelance writing and for any freelancer who needs to communicate concisely and professionally.
It's available in plans that can, even more, help you elevate the quality of your writing through word choice, tone, and style-specific writing suggestions. Grammarly Premium can also help you detect plagiarism and add citations as well.
In 2019, Grammarly offered several updates that could help you proofread your writing more efficiently. These include:
Rich text formatting and editing that would be useful for copying and pasting text
The tone of voice detection that would come in useful for non-fiction writers, academics and bloggers
It has an ideal audience feature
Comes with more insights for your performance score
Advanced writing goals
Basic correctness and clarity detection
A consistency checker e.g. did you write 9 a.m. or 9 AM?
Some of these are free and some are included in premium features.
When does Grammarly have a Sale?
Do you know that every time you get someone else to sign up to use it using your code not paid but just a general free sign up you get an extra week of free membership? Well, that's one of the freebies of Grammarly.
Grammarly has popular discounts and sales year-round.
60% Off -Save 60% with Annual Premium Plan - $12/Month
33% Off -33% off with Quarterly Premium Plan - $20/Month
Sale-Free Plagiarism Checker
Sale-Grammarly Monthly Premium Plan Now: $29.95/Month
Sale-Free Online Writing Assistant with New Tone Detector
Just sign up with Grammarly and request for you to be able to avail it. They usually offer a sale every Black Friday sale.
Grammarly Rules
Grammarly: When to use comma
A comma is needed if the phrase is longer than about four words. You could also use a comma with a shorter phrase when you want to emphasize it or add a pause for a literary effect.
Grammarly: When to use colon
A colon is used to introduce an element or series of elements that illustrates or amplifies the information that preceded the colon. While a semicolon normally joins two independent clauses to signal a close connection between them, a colon does the job of directing you to the information following it.
Grammarly: When to use a semicolon
Use Semicolons With Conjunctive Adverbs. When you have a conjunctive adverb linking two independent clauses, you should use a semicolon.
Grammarly: When to use dash
A dash is a little horizontal line that floats in the middle of a line of text and not at the bottom because that's an underscore. It's longer than a hyphen and is commonly used to indicate a range or a pause. Dashes are used to separate groups of words, not to separate parts of words as a hyphen does.
Grammarly: When to spell out numbers

It's essentially best to write out numbers from zero to one hundred in nontechnical writing. In scientific and technical writing, the practiced style is to write out numbers under ten. There are exceptions to these rules as your predominant concern should be expressing numbers consistently and correctly.
Grammarly can help you from misspellings, grammatical and punctuation mistakes, and other writing issues on all your favorite websites and that includes when to spell out numbers.
What are Grammarly's Advanced Issues?
In Grammarly Premium, it catches 10 types of advanced issues! And those issues are underlined yellow.
Types of Advanced issues that Grammarly catches:
A punctuation missing comma after the introductory clause in a sentence
Punctuation like missing comma before the coordinating conjunction
Improperly joined two independent clauses
Faulty Parallelism
Overused word
The missing comma between coordinate adjectives
Unnecessary words
Unnecessary wordy phrases
Squinting modifier
Grammarly is one of the best to use for all those types of contextual error detection and correction. The premium version is more potent as it can even check your whole sentence structure in one go. The speed, limit, reports, plagiarism checks are further other advantages come along.
Here are the main benefits of a premium upgrade that are not available with the free version of Grammarly.
Advanced checks for punctuation, grammar, context, and sentence structure
Vocabulary enhancement suggestions
Genre-specific writing style checks
New Plagiarism detector that checks more than 16 billion web pages and research databases from ProQuest
Worth investing for an annual plan
Recently, Grammarly came out with a business version of its software. In addition to the features provided on the premium model, the business edition of the Grammarly software includes features like:
Admin and user management controls for privacy and security of your team's work
Priority 24/7 email support
Centralized billing
Monitoring tools for checking engagement trends
Grammarly for business costs $15 per member per month and could be a viable option if you're a team in need of a grammar and spell checker tool
Another welcoming addition is Grammarly@edu that's trusted by over 1000 educational institutions. It's writing assistance for all levels.
After Thoughts
Grammarly free version as well as Premium and business plan can be a fruitful tool as well as investment for non-native students or writers, freelancers, professionals, or everyone.
Grammarly basics catch simple spelling mistakes and mistakes like missing articles and similar. It would help you find and fix errors in your writing as fast as real-time that's only possible with Grammarly. And it's easy to use too.
The best grammar writing assistant too would always be Grammarly for all its dependability, reliability, and as it fixes all your errors as you type!