As an Amazon Associate and affiliate with other third parties, SoftwareManagementTools earn from qualifying purchases and display advertisements.
Where does RCN service?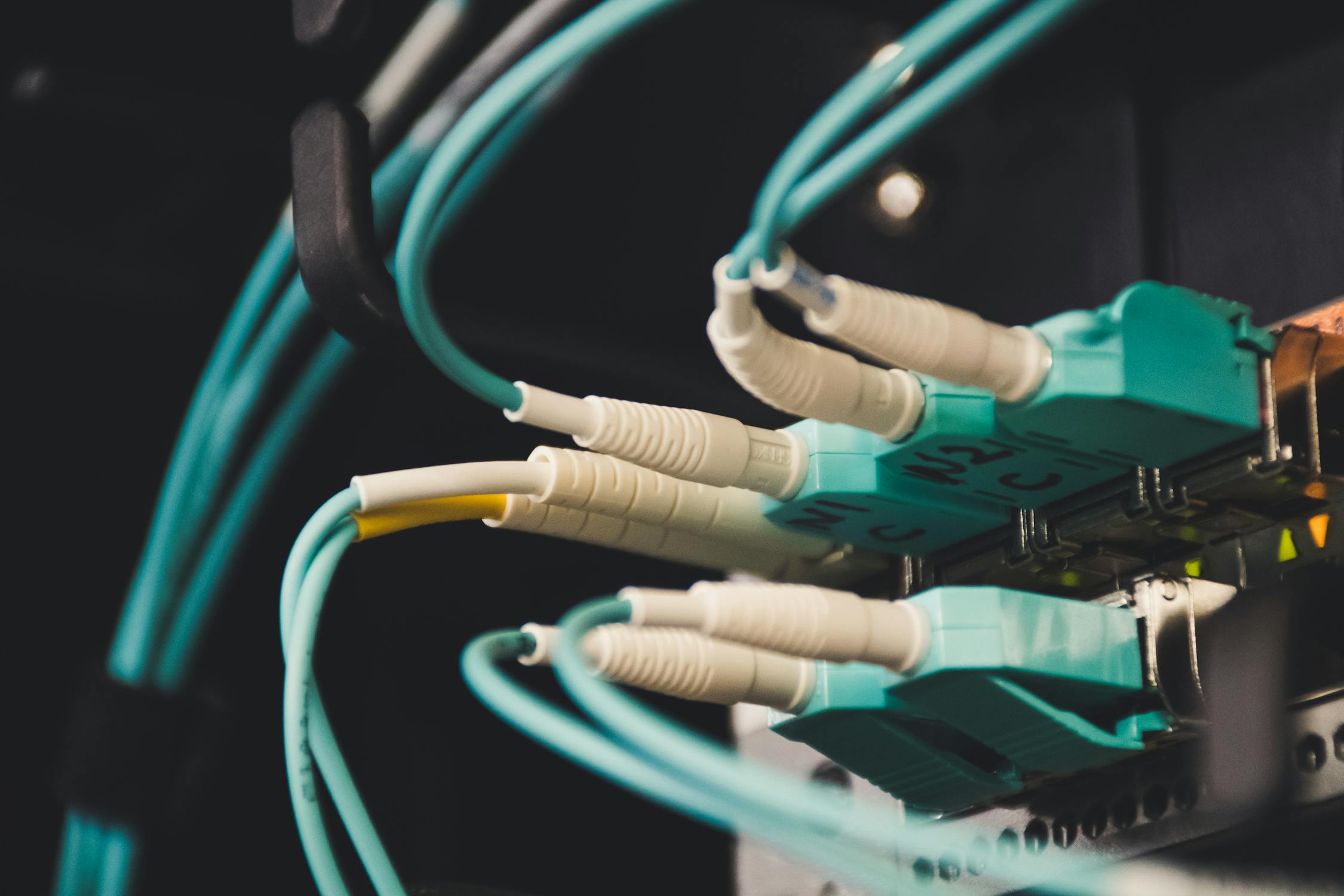 RCN is an excellent internet provider that offers incredible speeds in most of its service areas with the lowest prices compared to other providers.
Their TV cable has a large number of channels and features and comes at a very high discount with their TV and internet bundles. Enjoy unlimited usage since there is no data caps in their service. If you chose the tv and internet plan, you could watch marathon Netflix movies and series and at the same time surf and play as much as you wish.
There's no need for a contract and they offer a 30 day Money Back Guarantee. RCN also offers promos and freebies because they care for the customers and want all of them to have a grand time at home.
They have the same-day installation, two-hour service windows, and 24/7 customer support thus RCN is so wonderful to have.
It's has been in the business since 1993. They want to give satisfaction and let you experience the best entertainment and internet connection in your home.
It provides 100% digital programming with world-class fiber-optic quality with its super-fast and reliable Internet service.
For business customers, RCN Business offers a full range of communications products and services for businesses of all sizes, including Internet, voice, video, and network solutions.
Today, RCN has service in 7 states and their nearby cities. Below is a list of the availability of RCN. Check if you have RCN service in your area.
The first is in Boston. Here are the cities and nearby neighborhoods in Boston that have RCN.
Cities RCN Services in the Boston Area
Allston, MA
Arlington, MA
Auburndale, MA
Boston, MA
Brighton, MA
Brookline, MA
Burlington, MA
Charlestown, MA
Chestnut Hill, MA
Dedham, MA
Everett, MA
Framingham, MA
Hyde Park, MA
Jamaica Plain, MA
Lexington, MA
Mattapan, MA
Milton, MA
Natick, MA
Needham Heights, MA
Needham, MA
Newton Center, MA
Newton Highlands, MA
Newton, MA
Newtonville, MA
Newton Lower Falls, MA
Revere, MA
Roslindale, MA
Somerville, MA
Stoneham, MA
Waban, MA
Wakefield, MA
Waltham, MA
Watertown, MA
West Newton, MA
West Roxbury, MA
Woburn, MA
Neighborhoods RCN Services in the Boston Area
Allston
Auburndale
Back Bay
Bay Village
Beacon Hill
Brighton
Charlestown
Chestnut Hill
East
Fenway Kenmore
Hyde Park
Jamaica Plain
Mattapan
Mission Hill
Needham Heights
Needham
Newton Centre
Newton Highlands
Newton Lower Falls
Newton Upper Falls
Newtonville
North End
Roslindale
Roxbury
South Boston
Waban
West Newton
West Roxbury
Second is RCN in Chicago. Listed below are the cities and neighborhoods in Boston with RCN.
RCN provides services throughout the greater Chicago area that includes Cook County.
Cities RCN Services in the Chicago Area
Chicago, IL
Lincolnwood, IL
Skokie, IL
Neighborhoods RCN Services in the Chicago Area
Andersonville
Avondale
Belmont Harbor
Bridgeport
Bronzeville
Buena Park
Clybourn Corridor
East Rogers Park
Edgewater
Gold Coast
Hollywood Park
Hyde Park
Irving Park
Lakeview
Lincoln Park
Old Town
Ravenswood
River North
Roscoe Villiage
Southport Corridor
Streeterville
The Loop
Uptown
West Rogers Park
The third is RCN in Lehigh Valley. Here are the cities and neighborhoods they provide service to.
Also, RCN provides services to Desales University, Lafayette College, Lehigh University, Moravian College, Muhlenberg College, and Northampton Community College.
Cities RCN Services in Lehigh Valley
Alburtis, PA
Allentown, PA
Bangor, PA
Bath, PA
Bethlehem, PA
Breinigsville, PA
Catasauqua, PA
Center Valley, PA
Cherryville, PA
Coopersburg, PA
Coplay, PA
Danielsville, PA
Easton, PA
Emmaus, PA
Fogelsville, PA
Fountain Hill, PA
Hellertown, PA
Laurys-Station, PA
Lehigh Valley, PA
Macungie, PA
Nazareth, PA
Northampton, PA
Orefield, PA
Pen Argyl, PA
Roseto, PA
Riegelsville, PA
Schnecksville, PA
Slatington, PA
Trexlertown, PA
Walnutport, PA
Whitehall, PA
Wind Gap, PA
Neighborhoods RCN Services in Lehigh Valley
Belfast
Cementon
Center City
Center Valley
Cetronia
Cherryville
College Hill
Danielsville
Dorneyville
Egypt
Glendon
Greenwald
Hokendauqua
Jacobsburg
Jordan Creek
Klecknersville
Kuhnsville
Laurys Station
Mountainville
Orefield
Saucon Valley
Schnecksville
Slate Belt
South Mountain
South Side
Treichlers
Wescosville
West End
Westbrook Park
Next is the New York City Service area. Check your area's availability below.
RCN Services in the New York City Area
Neighborhoods RCN Services in the New York City Area
Astoria
Jackson Heights
Rego Park
Corona
Jamaica
Sunnyside
Elmhurst
Kew Gardens
Woodside
Flushing
Long Island City
Downtown Brooklyn
Forest Hills
Maspeth
Brighton Beach
Fresh Meadows
Middle Village
RCN is also servicing the D.C. Metro area.
Additionally to the cities and neighborhoods listed below, RCN provides services in Fairfax, Falls Church, and Montgomery Counties. George Washington University and Georgetown Universities are serviced by RCN.
Cities RCN Services in the D.C. Metro Area
Bethesda, MD
Chevy Chase, MD
Falls Church, VA
Gaithersburg, MD
Lanham, MD
Montgomery Village, MD
Silver Spring, MD
Takoma, MD
Washington D.C.
Neighborhoods RCN Services in the D.C. Metro Area
16th Street Heights
Adams Morgan
America University Park
Anacostia
Benning
Berkley
Brightwood
Brookland
Chevy Chase
Cleveland Park
Colonial Village
Congress Heights
Douglas
Dupont Circle
Edgewood
Foggy Bottom
Fort Dupont
Fort Totten
Foxhall
Friendship Heights
Glover Park
Hillcrest
Ivy City
Judiciary Square
Kenilworth
Kent
Lamond Riggs
Manor Park
Mclean Gardens
Michigan Park
Northeast Washington D.C.
Northwest Washington D.C.
Palisades
Pleasant Hill
River Terrace
Shepherd Park
Southeast Washington D.C.
Southwest Washington D.C.
Tenleytown
Wesley Heights
West End
Woodley Park
Woodridge
They also have service in the Philadelphia areas. Below are the cities and neighborhoods that have RCN in Philadelphia.
RCN Services In The Philadelphia Area
Clifton Heights, PA
Darby, PA
Drexel Hill, PA
Essington, PA
Folcroft, PA
Folsom, PA
Glenolden, PA
Holmes, PA
Lansdowne, PA
Morton, PA
Norwood, PA
Prospect Park, PA
Ridley Park, PA
Ridley Township, PA
Sharon Hill, PA
Tinicum, PA
Upper Darby, PA
Woodlyn, PA
Neighborhoods RCN Services In The Philadelphia Area
Beverly Hills
Cobbs Creek
Crum Lynne
Essington
Holmes
Primos
Secane
Upper Darby
After Thoughts
Be able to savor unlimited streaming that's fast and comes with the most affordable prices with RCN.
Be very pleased with their service and its value. RCN continues to expand as it's currently introducing more fiber to its network to enable gigabit service of 1,000 Mbps. The company's upgrading efforts are around areas in DC, NYC, and Chicago.
Hopefully soon, RCN would be in your area and your house!