As an Amazon Associate and affiliate with other third parties, SoftwareManagementTools earn from qualifying purchases and display advertisements.
How Grammarly Premium Works?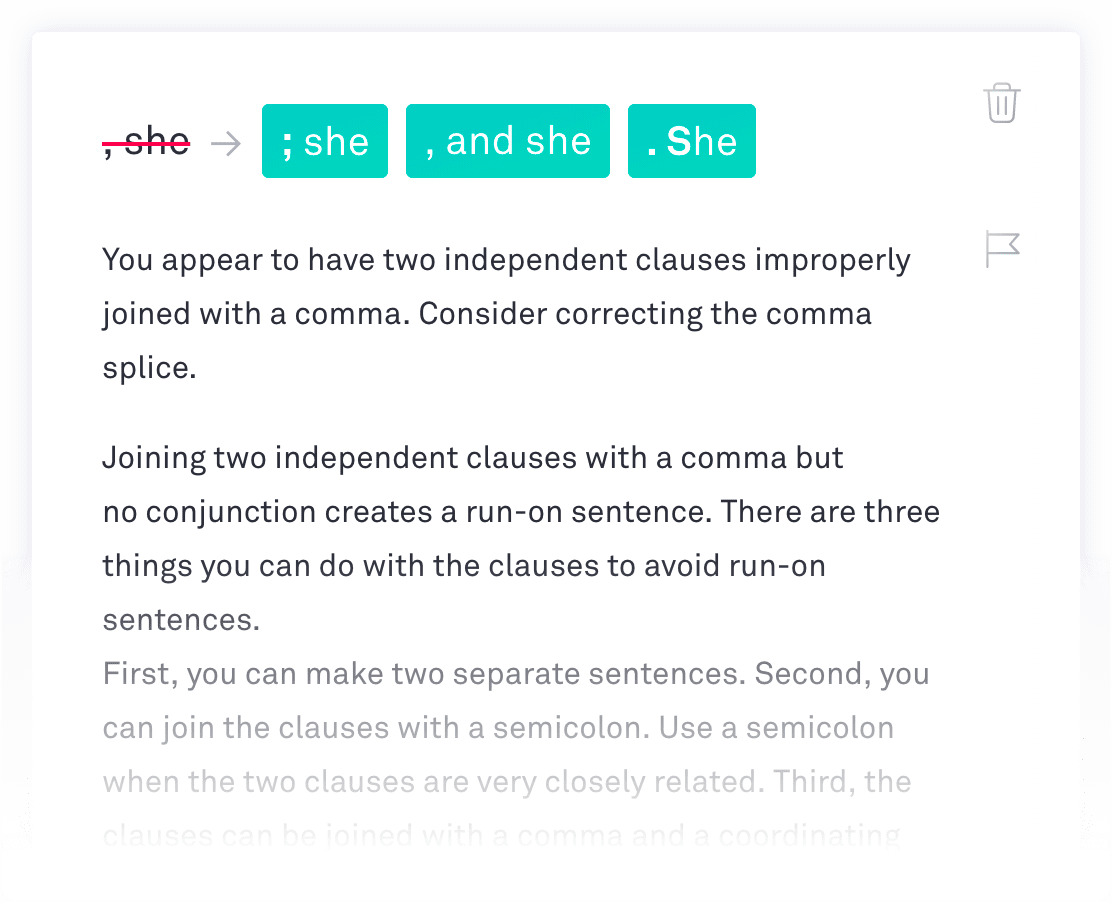 With Grammarly Premium you'll be able to elevate your writing as it offers more than just grammar checking to make sure that everything you write would be concise, clear, read-worthy, and cohesive.
Grammarly Premium is a paid upgraded word checking tool that would allow you to know your spelling and grammar errors and as well as to proofread all your writing materials. Many people use the free Grammarly tool that only checks your basic errors. Others would consider upgrading it to the Premium version if they wish for even more coverage on its advanced features.
Grammarly Premium's vision is to give its users more. Writing enthusiasts would welcome a more useful tool to lessen their stress and be able to create more engaging content.
The premium features detailed scans of your content and it's capable to look for more complex mistakes and typographical errors. It would also highlight an entire sentence if you need to change or rephrase it for better readability.
How do Grammarly Premium works?
Grammarly Premium is very easy to use and it only takes a few minutes to install. Its web extension works well with Google Chrome, Edge, Firefox, and Safari web browsers. You can also download the Grammarly Premium app on your mobile phone in both iOS and Android ones.
If you are using the web extension, you could just paste your draft into Grammarly Premium and start editing as soon as you see the corrections.

If you have it integrated with your Microsoft Office as in your Microsoft Word, it will be at the top right side of your Word document. Click on it, log in with your username and password and start editing with so much ease.
It has a layout that's similar to the free version but Grammarly Premium comes with more thorough features to help you finish your writing and editing process and take easily. It comes with advanced grammar & spelling checks, genre-specific writing style checks, and a lot more.
Here are more features in Grammarly Premium. You could choose to use these array on functional help in these areas.
Contextual Spelling
Grammar
Punctuation
Sentence Structure
Style
Vocabulary enhancement
Plagiarism
To make corrections, simply click on the suggestion to apply the change in your text. It's that simple. Let's carry on to dissect the other features on Grammarly Premium.
With it, you could choose the domain of your writing material. It would give you the following options such as Creative, Casual, Academic, Technical, and Business. It would make Grammarly suggest better context into your writing.
It would also check for plagiarism with its tool that would enable to check everything you write and compare it to over16 billion web pages to find out if your content is so similar to an existing one.
Grammarly Premium has a wider range as a spelling, grammar checker, and more other features. It comes with more advanced checks for punctuation, grammar, context, and sentence structure. It could identify all your errors right away.
The Premium feature also gives better vocabulary usage as it identifies unknown and twisted words and would at once recommend better word usage. All of its corrections come with detailed explanations.
Another welcoming unique feature is you could add words to your dictionary. These words will no longer be highlighted as misspellings. The other new thing is you can see definitions and synonyms by simply just double-clicking on the words. Very handy indeed!
Grammarly Premium is steps ahead since it almost has everything you would need in writing better.
Why is Premium worth it?
If you're passionate in your writing and writing is a profession for you then Grammarly is the excellent proofreading and analytical tool that's worth it for you! With Premium, you even learn more and develop your style for the best the more you use it.
After Thoughts
Grammarly Premium has it all for you when it's all about your writing is concerned. It would be your Grammar and spelling checker, punctuations, context, and sentence structure checker, vocabulary enhancement mentor, genre-specific writing style checker, and your plagiarism detector plus more!
Never have a dull and boring moment writing as Grammarly Premium is by your side to let you shine and create your best content always!